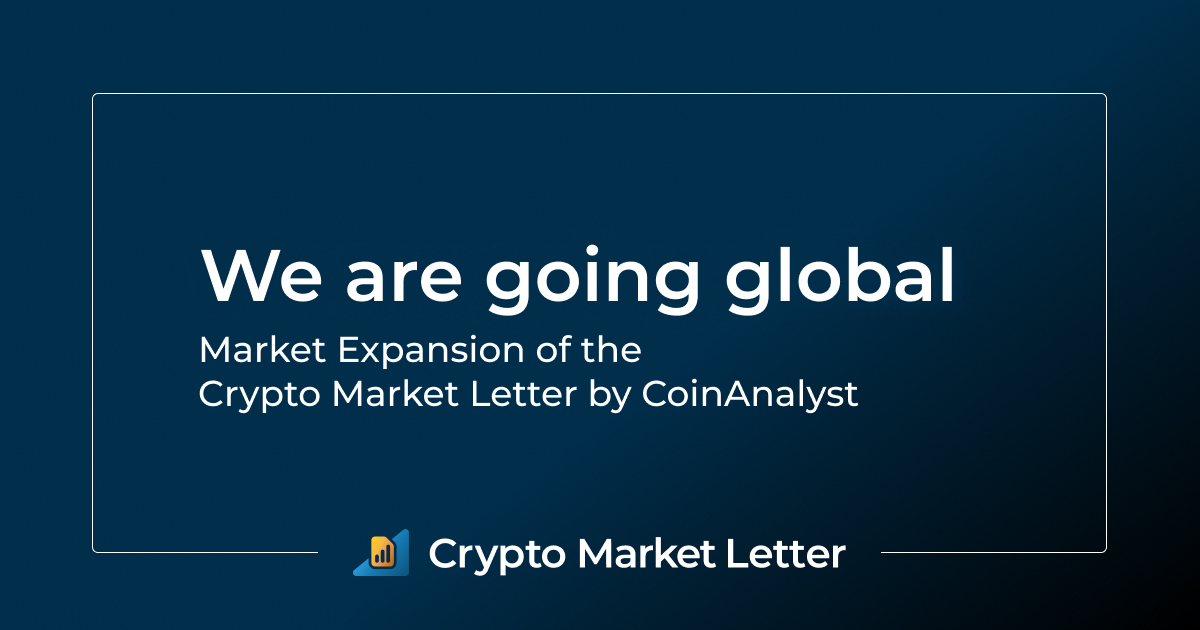 The Crypto Market Letter, previously only available in Germany, will be available for global distribution starting December 1, 2021.
Toronto, Ontario – (Newsfile Corp. – November 24, 2021) – CoinAnalyst Corp. (CSE: COYX FSE: 1EO) ("CoinAnalyst" or the "Company"), a company that provides an artificial intelligence-based big data analytics platform (the "Platform") which delivers detailed AI-powered analysis of market sentiment, fundamentals, and technical indicators to investors in the digital asset sector and other industries, announced today the worldwide distribution of their Crypto Market Letter.
The Market Letter is based on the patented big-data insights technology,powered by the CoinAnalyst platform, which encompasses both fundamentals and Artificial Intelligence.
"Our Analysts actively monitor a simulated portfolio and the overall market,and highlight a specific new coin each month. Our Crypto Market letter is modernizing newsletters and creating actionable insights!" said Andrew Sazama, COO of CoinAnalyst.
The team at CoinAnalyst is comprised of seasoned analysts, who havedelivered approximately 70% positive returns in the newsletter portfolio since April of 2021. Historical returns are not indicative of future results, but the experience of the team speaks for itself.
"Just like our insights platform, we started the newsletter after a conversation in our boardroom. With so many different options in the market, we set out to breakdown the space one asset at a time. Since its inception in April 2020, the newsletter selections have returned over 1100% on the simulated portfolio," said Thomas Reuter, Managing Editor of the Crypto Market Letter.
A recent study by data analytics firm Engine Insights showed that nearly 60% of Gen Z respondents to the survey believe they could become wealthy by investing in cryptocurrencies. "This generation has a greater acceptance and comfort with all things digital, so it is not surprising that they would be more comfortable with crypto," Kathy Sheehan, SVP at Cassandra, a division of Engine Insights, told businessinsider.com.