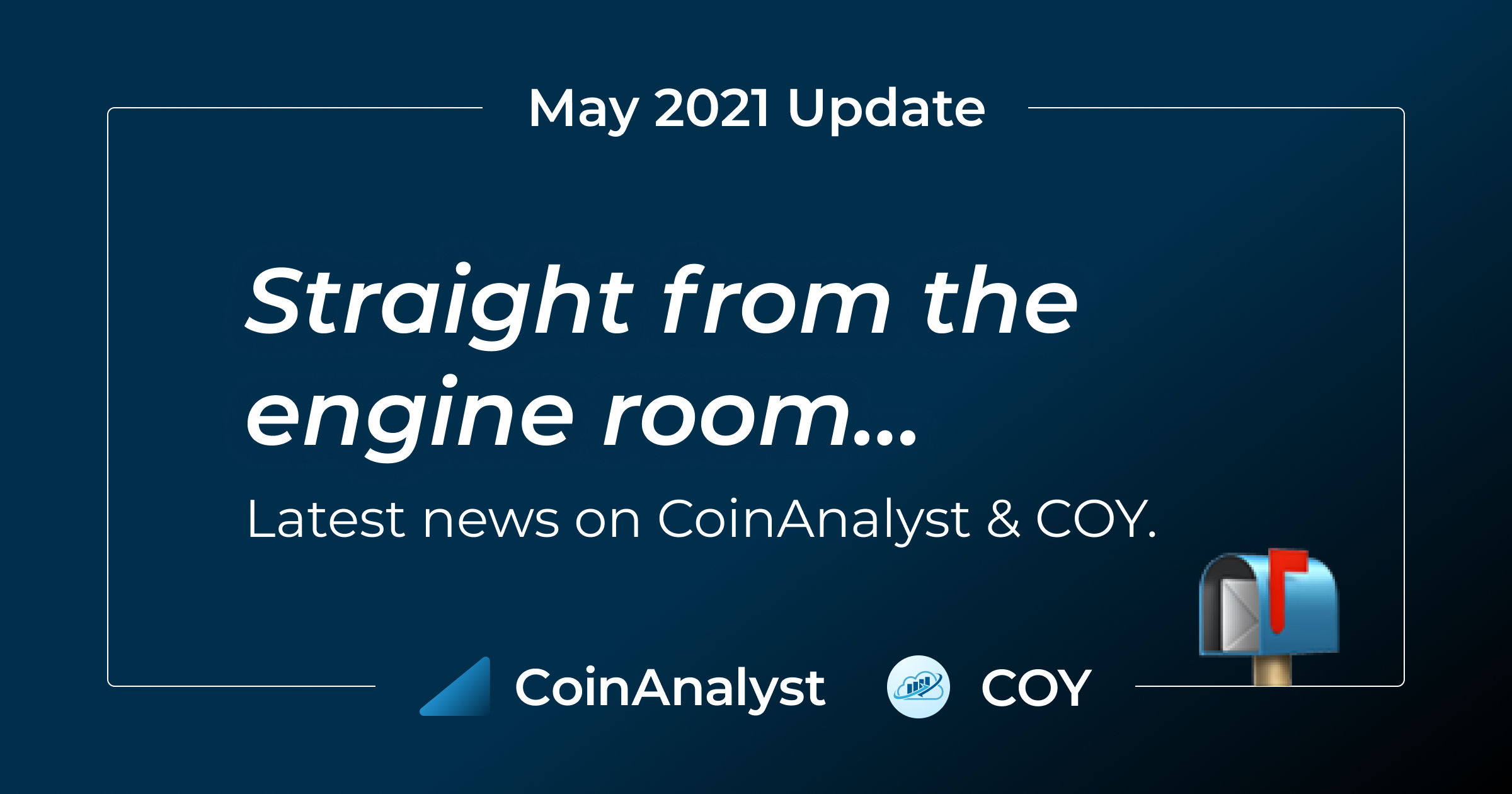 We would like to hereby update the COY community on what we are working on to strengthen CoinAnalyst and the COY.
Much has already been implemented, others are imminent. New features, new partnerships, new listings, an IPO on the Canadian Stock Exchange (CSE).
Due Diligence for the CSE stock exchange in Canada
The entire CoinAnalyst team has been intensively engaged in extensive Due Diligence over the past weeks. This is because we will soon be going public in Canada on the Canadian Stock Exchange. This will bring fresh capital into the company for us to move forward in leaps and bounds. In addition, it should give COY a big boost.
Promotion with LAToken
We were recently invited by LAToken to talk in detail about COY and CoinAnalyst developments and roadmap in an AMA session for the LAToken community. The recording is available on YouTube: www.youtube.com/watch?v=WOEYjrweLeU
Here you can find out the details and our further plans for CoinAnalyst.
As part of our partnership with LAToken, there are more actions planned to promote our products and COY.
Data provider for established trading terminals
We are currently in negotiation talks with iVestPlus and two other companies to help them use CoinAnalyst's data to now serve the crypto market in addition to traditional assets.
New Insights features
We have implemented two new valuable features in our CoinAnalyst Insights, which have been designed in such a way that they can be easily transferred to the upcoming version.
Firstly, an event calendar has been integrated, which shows which events are upcoming for the individual coins. This is of course relevant with regard to the price development.
Secondly, a global search is now available. The advantage is that the user can now spontaneously search all results for a specific coin with keywords or display results from the entire index, from all sources on the crypto market.
Based on our users, we are continuously developing CoinAnalyst Insights.
Exchange Listings
Recently our COY can also be found on CoinGecko: To the COY profile on CoinGecko.
We will also be listed on ExMarkets shortly.
Furthermore, you can now swap our token for ETH on Uniswap. There we are also in the listing process as an official coin on the platform.
Once these processes are completed, this should enable a listing on CoinMarketCap as well, which will give our COY token an immense increase in reach.
Further development of the COY
Things are also moving forward on the COY side. We are currently talking with experienced blockchain developers about how we can develop a new version of COY that offers more features, such as staking.
---
For questions, please contact our community managers in Telegram or write to us directly.